Attractions in Berastagi – Kabanjahe – Tanah Karo Will Make Your Vacation Memorable!
Berastagi is one of the cities in North Sumatra which is a busy tourist visit. The location is not far from the city of Medan, you can use the Sinabung or Sutra bus which is cheap and can take you to various interesting places in Berastagi. But if you want to visit more tourist attractions around the Karo district, it's better to use a private vehicle.
Here are  tourist destinations that have beautiful panoramas around the city of Berastagi :
Bukit Kubu
.
Nature Tourism and Education of the Efi Gardens in Tanah Karo, Fresh and Instagenic
When visiting here, flower plantations became one of the most popular spots. Yep! Of course to take pictures. Colorful flower background is very beautiful. Moreover, flowers here grow throughout the year. Flowers that grow a lot here include ornamental kenikir, Sulfur cosmos and Amaranthus cruenthus. They are beautiful with refreshing colors.
The Efi Gardens in Tanah Karo, are indeed complete. In one tent, each of which has been equipped with electricity, can accommodate approximately 5 people. The facilities provided are also quite complete, such as clean, well-maintained toilets and quite a number of them. Friends Traveler doesn't need to worry about that
Taman Simalem Resort, a Special Overnight Spot Overlooking Lake Toba

Taman Simalem Resort is a place to stay overnight on Jalan Raya Merak, Sidikalang, Tongging, Karo Regency. It is located not far from Lake Toba, precisely in a plantation area of ​​206 hectares. Located at an altitude of 1200 meters above sea level, of course, almost all corners of the surface of the lake can be seen clearly. Of course, the typical cool air around the hills make anyone feel at home for long staying here.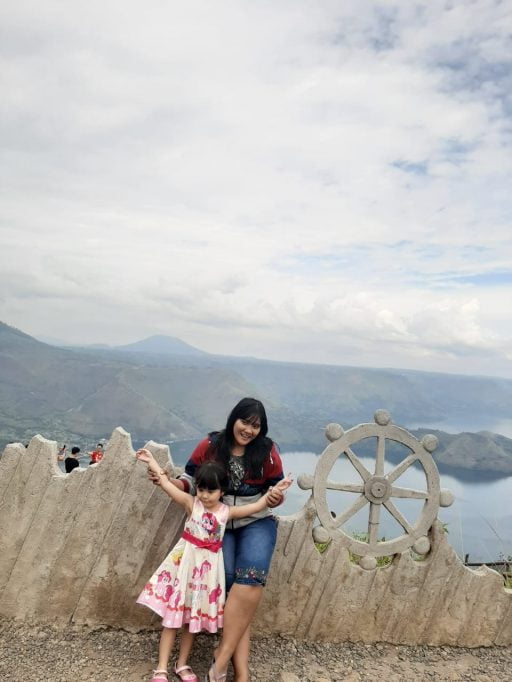 The Giant Sipiso-Piso Waterfall in Sumatra, Indonesia
And for a good reason! It is one of the tallest waterfalls in Indonesia with a height of 120 meters. It is located 35km away from Kabanjahe, in a small village called Tongging.
The Sipiso-Piso cascade is formed by a tiny Pajanabolon River and it runs out to the world's largest volcanic lake named Lake Toba. It is set 800 meters above sea level and surrounded by impressive force of nature. The beautiful scenery of the Karo Highlands and the lake attracts lots of visitors ever year.
Interesting fact is that the name of the cascade is derived from the Batak name Piso which literally means blade. Actually, it is not a surprise as, the Sipiso-Piso waterfall reminds a long, narrow steel knife among lush green rocks.
At the top of the hill, the waterfall looks incredible, when the narrow amount of water runs into the base creating a massive splash. The walk to the foot of  the Sipiso-Piso waterfall takes from 30min to 45min, depending on conditions. It is not a difficult route, but you need to be careful with steep stones especially at the end of the trail.
While walking down, you will pass few viewpoints with gorgeous scenery. With each passing minute, you would feel the chilly and refreshing air more and more. When you reach the end of the route, you will be mesmerized by the beauty of Nature. It is hard to find the words to describe the view!
It is possible to have a coffee and lunch there while looking at the giant Sipiso-Piso waterfall surrounded by green lush.
come on, when do you want to go on vacation? Finish immediately with us ICANRENTACAR.com we are ready to serve your trip.
Reservation is easier through the website. With wide network support in 17 cities in Indonesia, Medan, Jakarta, Aceh, Denpasar, Bali, Padang, Batam,  Palembang, Jambi, Pekanbaru, Riau, Surabaya, Yogyakarta, Bandung,  Bengkulu, Lombok and Semarang
We are ready to serve your transportation needs.
Thank you for your business and pleasant trip.